Romania is known for the extreme grace of Nadia Comaneci and the extreme terror
of Count Dracula. Perhaps, it's time to get to know the country's extremely gorgeous
women. Here is a list of the most beautiful women of Romania.
We will present them now in a random order:
Andreea Mantea
Playboy Magazine's Romanian edition. Romania - Lingerie 
More pictures here:
http://www.pinterest.com/RomanianWomen/andreea-mantea-romania/
Madalina Diana Ghenea
Top model & actress, currently living in Milan - Italy.
More info and pictures here :
http://www.pinterest.com/RomanianWomen/madalina-ghenea-romania/
http://madalinagheneaofficial.com/
 Diana Paunescu
Playboy Magazine's Romanian edition.
Elena Alexandra Apostoleanu ( Inna )
 First European female singer to surpass one billion hits on YouTube ,singer-songwriter and dancer.
More info here:
http://en.wikipedia.org/wiki/Inna
Antonia Iacobescu
Singer & model working with large agencies in the U.S., such as Lenz and Ford Models
Bianca Draguseanu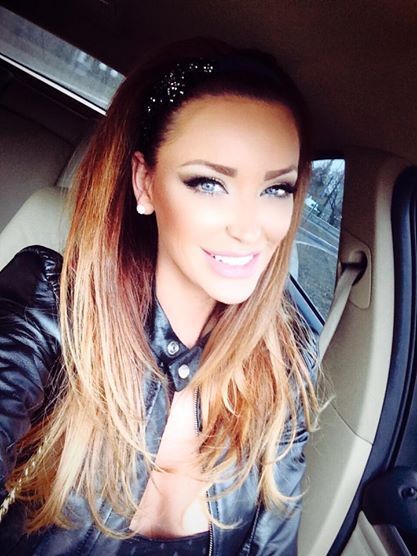 One of the most popular Photo Models
Otilia Aionesei

Intern for Merrill Lynch
Catrinel Menghia
 Laura Cosoi
Playboy Magazine's Romanian edition
Alina Puscau
Appeared in Playboy and has been known to date famous people
like Vin Diesel, Brett Ratner and Eddie Irvine.
Cristina Dochianu
Romania's answer to Erin Andrews.Romanian edition
of Playboy Magazine
Monica Dascalu
Television presenter for the television station in Romania called
Pro TV
Gina Pistol
Gina Pistol is a film and television actress.Romanian edition of
Playboy magazine.
Valentina Pelinel
Valentina Pelinel is a model.Romanian politician who is the vice president of the country's
Liberal Democratic Party.
Paula Seling
Romanian musician, TV celebrity. Eurovision Song Contests.
Elena Gheorghe
Singer Latino, Pop and Dance genres.
Catrinel Menghina
Romanian top fashion model and actress. Face of Giorgio Armani worldwide and French lingerie purveyor Lise Charmel.
Add a comment
Romanian dress refers to the traditional clothing worn by Romanians, who live primarily in Romania and Moldova, with smaller communities in Ukraine and Serbia. Today, a strong majority of Romanians wear Western-style dress on most occasions, and the garments described here largely fell out of use during the 20th century. However, they can still be seen in more remote areas, on special occasions, and at ethnographic and folk events. Each historical region has its own specific variety of costume.
Romanian traditional clothing can be classified according to seven traditional regions.These can be further subdivided by ethnographic zones, which may range between 40 and 120, depending on the criteria used.
The seven main regions are:
Transilvania|Transilvania-Ardeal
The western plains: Câmpia Mureșului Inferior ; Câmpia Crișurilor (Crișul Negru, Crișul Alb, Crișul Repede); Câmpia Someșului inferior (Țara Oașului)
Banat, including Lunca Timișului and Caraș-Severin.
Valahia, including Oltenia și Muntenia.
The lower Danube, including Bărăgan, Dobrogea and southern Moldova.
Moldova, including Basarabia, Bucovina and Transnistria.
Balcans or Romanians of the Balcanic peninsula, which can be further subdivided into four areas

The Daco-Romanians along the borders: Cadrilater (Bulgaria),
Timoc (north-western Bulgaria and eastern Serbia), Voivodina/Serbian Banat and in Ukraine (especially around Cernăuți and Odesa)
Istroromanians in Istria, Croatia
Macedoromanians (or "aromanians") in Albania, Bulgaria, Greece, Macedonia.
Meglenoromanians in Greece and Macedonia.
Women's clothing
Ia is the type of shirt of a typical gathered form of the collar, which exists since ancient times. It is also known as the "carpathian shirt", similar to the Slavic (Bulgarian, Serbian, Ukrainian etc.) peoples. The three-part decor code of this pleated shirt is almost always the same: in addition to the underarm embroidery, the Altita (derived from Serbian ла̏тица), there is a single horizontal row on the sleeve, known as Incret, and diagonal stripes below the armpit and shoulder, the Râuri. The underarm embroidery characterizes the entire costume, it is traditionally seen as the culmination of embroidery and decoration.
Fotă
The fotă is a richly-ornamented wrap-around skirt made out of a rectangular piece of woolen fabric worn at the waist. Alternately, it can be made of two pieces of woven material that cover the front of the body (like an apron) and the back.
Add a comment