Category: BLOG
Published: Wednesday, 21 May 2014 14:25
Hits: 7558
Romania is known for the extreme grace of Nadia Comaneci and the extreme terror
of Count Dracula. Perhaps, it's time to get to know the country's extremely gorgeous
women. Here is a list of the most beautiful women of Romania.
We will present them now in a random order:
Andreea Mantea
Playboy Magazine's Romanian edition. Romania - Lingerie 
More pictures here:
http://www.pinterest.com/RomanianWomen/andreea-mantea-romania/
Madalina Diana Ghenea
Top model & actress, currently living in Milan - Italy.
More info and pictures here :
http://www.pinterest.com/RomanianWomen/madalina-ghenea-romania/
http://madalinagheneaofficial.com/
 Diana Paunescu
Playboy Magazine's Romanian edition.
Elena Alexandra Apostoleanu ( Inna )
 First European female singer to surpass one billion hits on YouTube ,singer-songwriter and dancer.
More info here:
http://en.wikipedia.org/wiki/Inna
Antonia Iacobescu
Singer & model working with large agencies in the U.S., such as Lenz and Ford Models
Bianca Draguseanu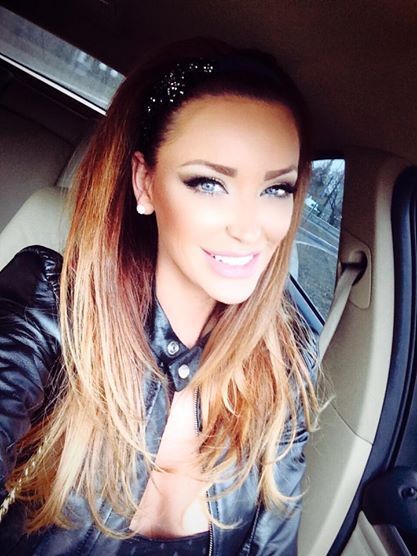 One of the most popular Photo Models
Otilia Aionesei

Intern for Merrill Lynch
Catrinel Menghia
 Laura Cosoi
Playboy Magazine's Romanian edition
Alina Puscau
Appeared in Playboy and has been known to date famous people
like Vin Diesel, Brett Ratner and Eddie Irvine.
Cristina Dochianu
Romania's answer to Erin Andrews.Romanian edition
of Playboy Magazine
Monica Dascalu
Television presenter for the television station in Romania called
Pro TV
Gina Pistol
Gina Pistol is a film and television actress.Romanian edition of
Playboy magazine.
Valentina Pelinel
Valentina Pelinel is a model.Romanian politician who is the vice president of the country's
Liberal Democratic Party.
Paula Seling
Romanian musician, TV celebrity. Eurovision Song Contests.
Elena Gheorghe
Singer Latino, Pop and Dance genres.
Catrinel Menghina
Romanian top fashion model and actress. Face of Giorgio Armani worldwide and French lingerie purveyor Lise Charmel.